Our Sponsors
MAJOR SPONSOR
ESPN
ESPN DIGITAL represents ESPN's portfolio of digital brands including ESPN.COM, ESPNfootytips, ESPNFC, ESPNcricinfo and ESPNscrum. Working closely with our television business , we provide a multi-channel, multi-platform approach to deliver great solutions for brands that want to reach sports fans. Anytime. Anywhere.
SUPPORTING SPONSORS
Alto Land Rover - Everything We Do is Driven by You.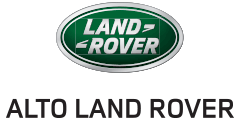 Alto Land Rover has been delivering excellent customer experiences for the past 20 years. Our first class showroom facilities on the Pacific Hwy (corner Hotham parade) showcases the current exciting range of Land Rover vehicles - which now include the recently released Discovery Sport. Test drive an Alto Land Rover today.
Amobee Brand Intellegence
With patented technology and a robust cross channel digital marketing platform, Amobee Brand Intelligence gives marketers the ability to understand what people are consuming, talking about, and sharing online. Most importantly, it allows brands to identify which topics are trending, plus detect the best keywords for audience targeting, thus optimizing digital campaigns for increased ROI.
Fairfax Media
Fairfax Media is an innovative and digitally progressive media company in Australia and New Zealand - the trusted voice informing, engaging and entertaining audiences and communities via newspapers, websites, radio stations, events and dynamic digital venues. We drive conversations that matter and create connections that count. 
Mindshare
Mindshare is the Original Thinking agency and we truly believe that everything begins and ends in Media. We have an insatiable appetite to do things differently. To be truly adaptive, innovative and, where necessary, to challenge the status quo. This, coupled with speed, teamwork and provocation allows us to be what be strive to be - our client's lead business partner.
Rocketfuel
Rocket Fuel offers a complete programmatic marketing platform for the world's most innovative, always-on marketers. The platform includes data management, programmatic media-buying, site optimisation, and predictive analytics capabilities that extend across a marketer's paid and owned channels, and personalise every customer interaction. Rocket Fuel operates in more than 20 offices worldwide and trades on the NASDAQ Global Select Market under the ticker symbol "FUEL." 
Visit us at www.rocketfuel.com/au
Seven 
About Channel Seven:
Australia's leading Free-to-Air television network
Seven maintains a 40% market share leadership for sixteen consecutive halves
Multichannels are 7TWO and 7mate
Hybrid Broadcast Television is delivered through Plus7
Commercial networks in each metro city and regional Queensland
Regional affiliates broadcasting Seven content in VIC, NSW and WA
Seven deliver clients' advertising in multiple formats which include TVCs, billboards, break engagers, product placement and advertorials
Videology
Videology (www.videologygroup.com) is a leading software provider for converged TV and video advertising. By simplifying big data, we empower marketers and media companies to make smarter advertising decisions to fully harness the value of their audience across screens. Our maths and science-based technology enables our customers to manage, measure and optimise digital video and TV advertising to achieve the best results in the converging media landscape.
ASSOCIATE SPONSORS
Atomic 212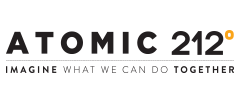 Atomic 212 is a performance media buying agency and a data-driven search specialist, offering a full range of services across all media, both online and offline. It is the only full service media agency in Australia to have started out as a search marketing and performance media business. They go by a simple proposition: use technology, data and imagination to identify the most effective media.
GSP Print
GSP Print are Australia's leading provider of high quality and cost effective printing, finishing and logistics for Outdoor and Point of Sale Advertising. As the experts, we know what it takes to deliver a seamless process for your campaign, from quote to delivery. Here at GSP - We make it easy to buy print.
Lavender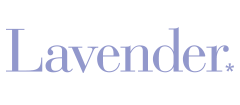 Welcome to Lavender. We're a CX agency. We've been putting customers first since our doors opened in 1997. We create multi-channel experience. We're not only storytellers but also inventors, system integrators and data specialists. Our five-step offering, Consulting, Data, Creative, Technology and Delivery, is a complete one-to-one service. We partner with our clients to shape their organisations' products and services around the behaviour and needs of current and future customers. We marry our data-driven, customer-focused heritage with beautiful creative and technological innovation to deliver this change.
Starcom 
Starcom MediaVest Group architects connected human experiences to create value for clients through precision marketing, content and technology solutions. In 2014 SMG was named top global media network at both the Cannes Lions Festival and Festival of Media Global. In Australia, SMG has more than 240 employees creating experiences for partners such as Suncorp, Optus, Virgin Mobile Australia, MARS, Diageo & SAMSUNG. Named three years consecutively in BRW's Most Innovative Companies list, SMG Australia also won Agency of the Year and the APAC network was named Network of the Year at the 2015 Festival of Media Asia Awards.